Can you give two hours to clean up El Sobrante 94803?
General participants fill out this page • Team leaders click on this link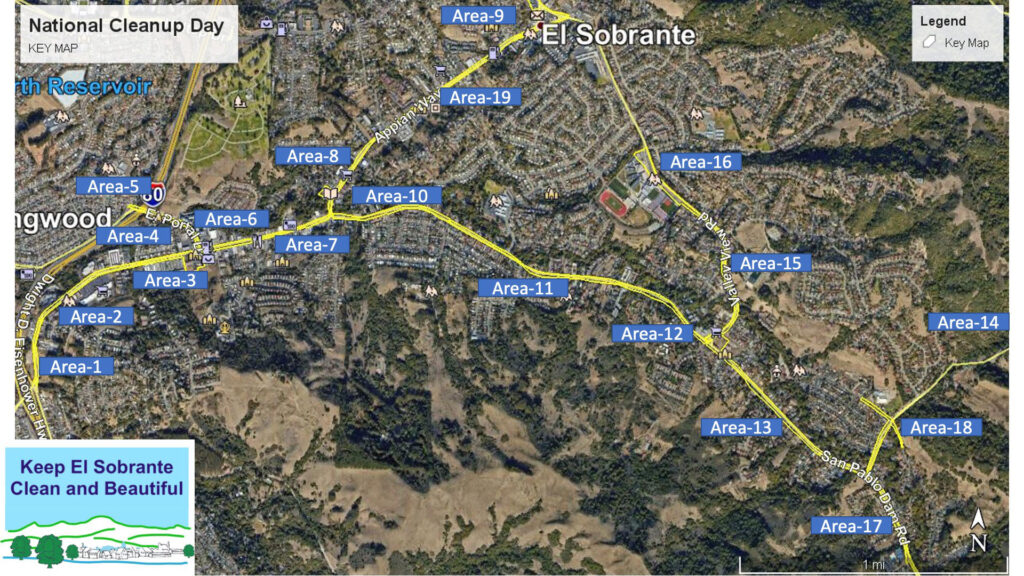 Coastal Cleanup
September 23, 2023
94803 Zip code has Richmond, Contra Costa County and CalTrans properties. Green Team, SPAWNERS, C4GES, SOS! Richmond, Public Library, Sup. Gioia and others
Meet up at El Sobrante Public Library at 9:30 AM, Special event and program start at noon.
Third Saturdays,
Every Month
The Green Team volunteers take two hours a month to pick up litter and let El Sobrante shine. Join us! It's always fun and free! We have your gear waiting for you.
Meet up at El Sobrante Public Library, 4191 Appian Way, at 10 AM.
§ I hereby acknowledge that I am voluntarily participating in the 94803 Cleanup, Jan. 21, 2023, at my own risk. If I am a parent, I assume all responsibility for my own minor offspring. I hereby release the event's sponsors and associates of personal and collective liability, which is herein defined and agreed to incorporate all associated liability waivers, damage waivers or procedural waivers.